The Crafts & Antiques Bazaar Highlights the Hidden Talent in West Windsor
Image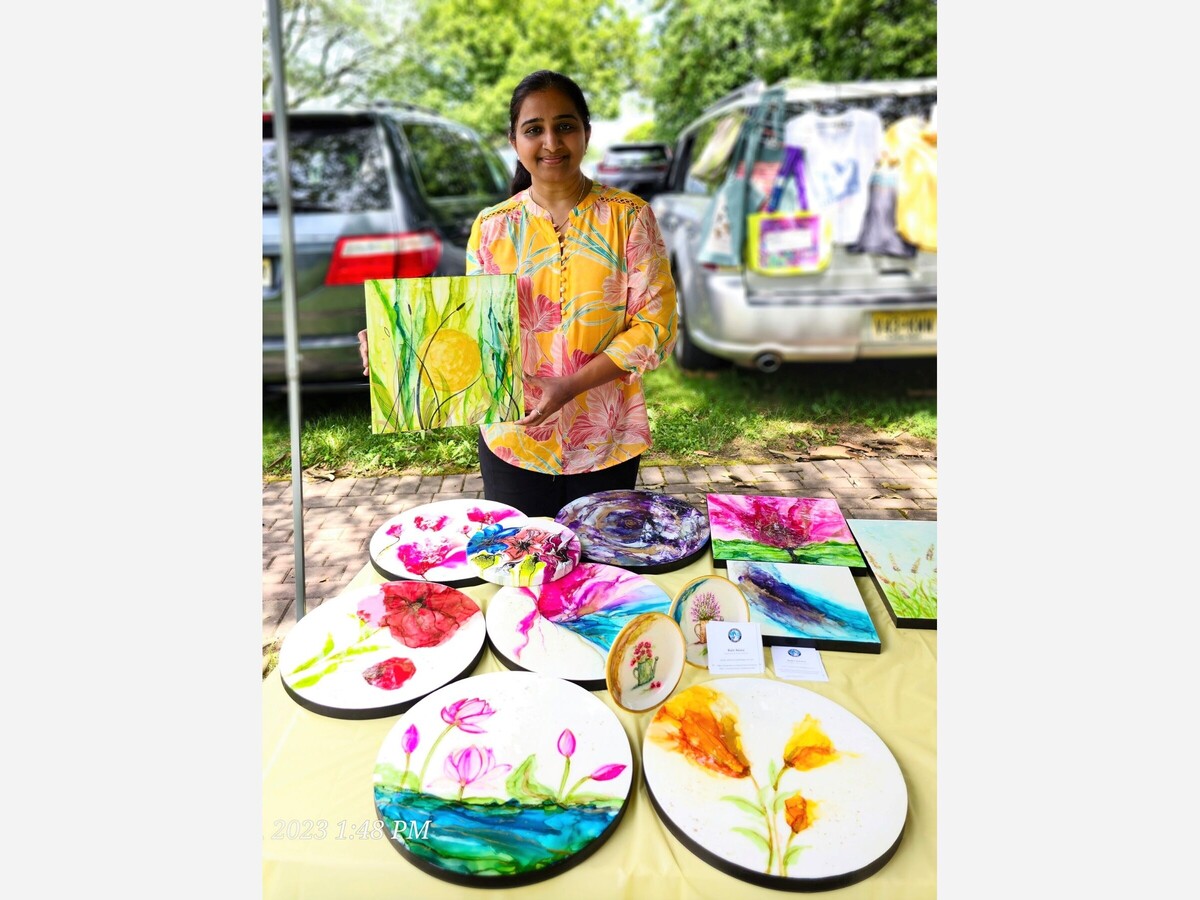 espite the extreme heat and humidity, local artists and entrepreneurs came out to share their worldly wares. Let's support some of our local artists and entrepreneurs by taking a second look. 

Mukti Belahal (pictured above) is a graphic designer and fine artist from India. During the pandemic, Mukti started spending more time in her studio and outdoors amidst nature. She painted every single day and became inspired to explore her art at a much deeper level. West Windsor is lucky she decided to share the joy of her creations with the world, including me. I could not walk past her table as I enjoyed a feast for my eyes and my spirit. I just had to take home the painting she is holding (pictured above). It gives me joy each day. 
Mukti has been contributing to the West Windsor historical society for almost 2 years, through her artistic lens she has designed flyers, logos, and tee shirts for historical events in the community. Support this local artist and entrepreneur on Facebook and Etsy.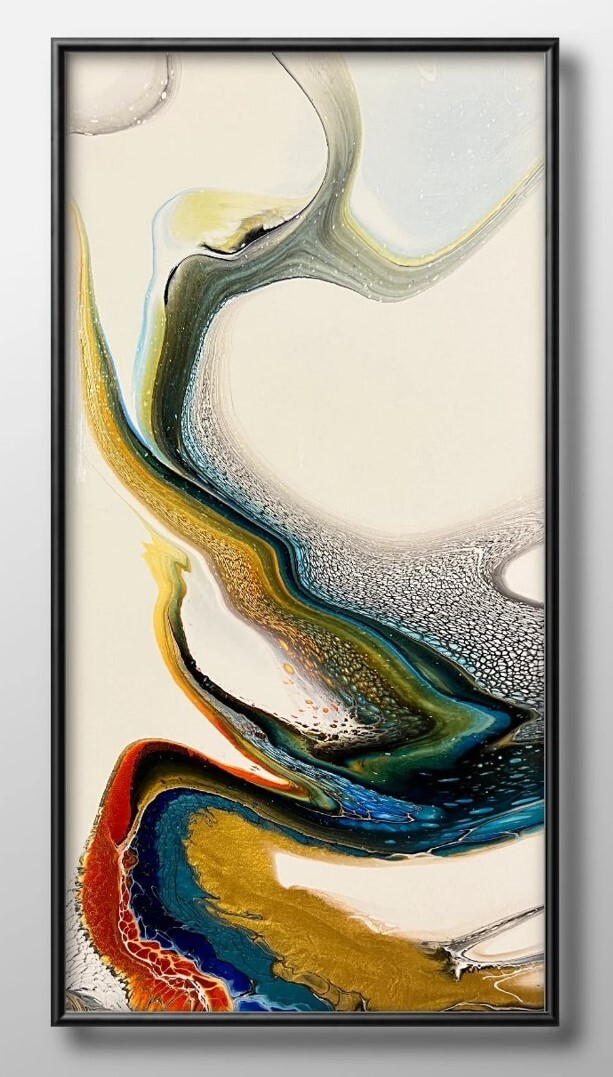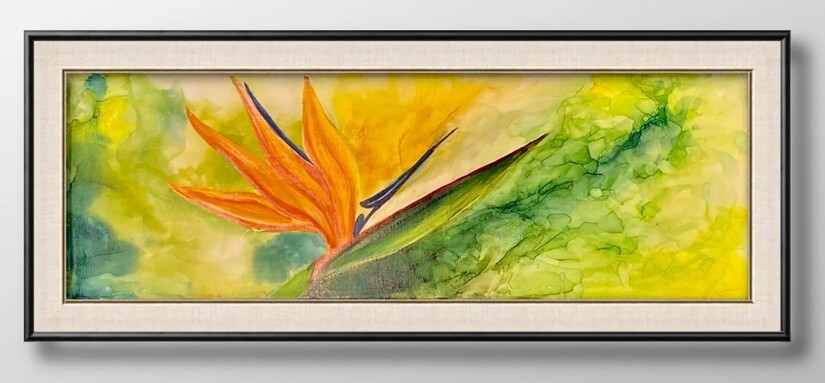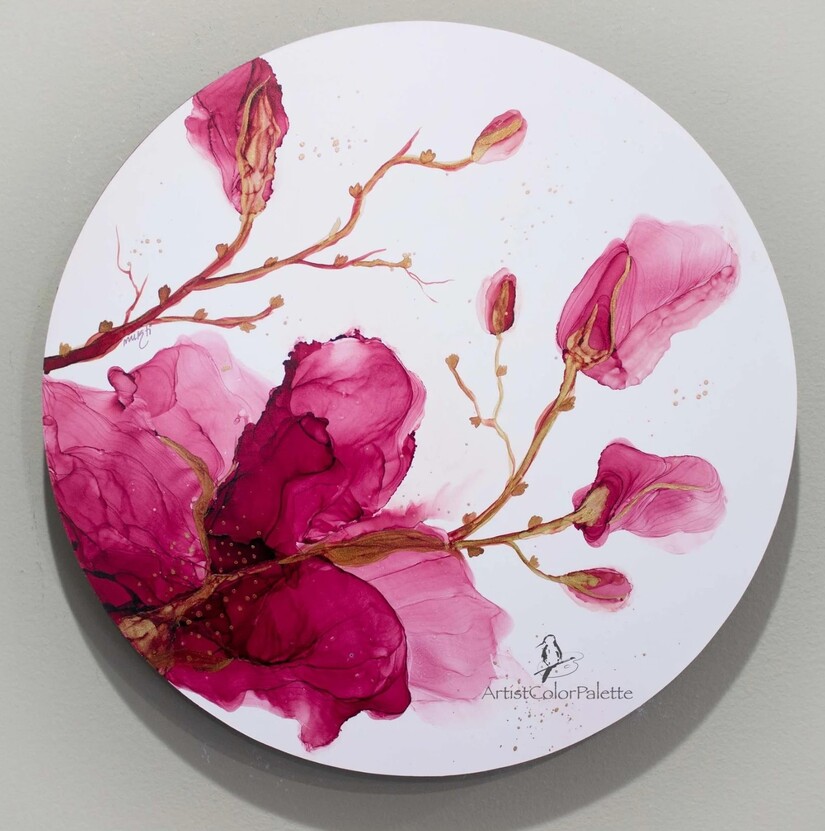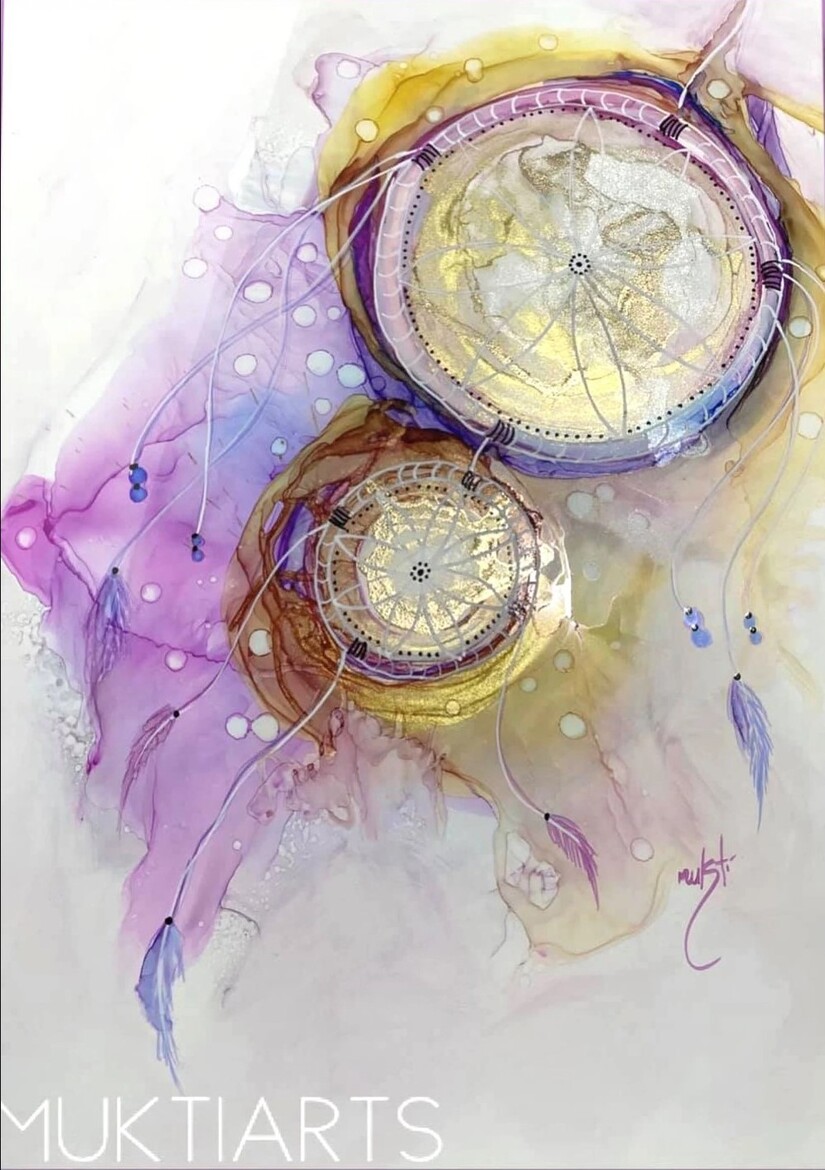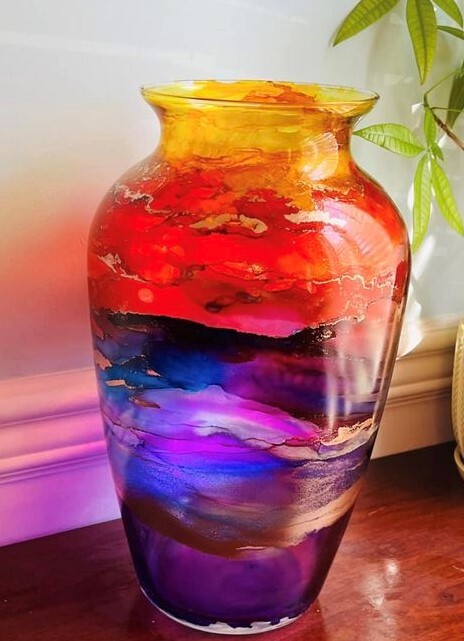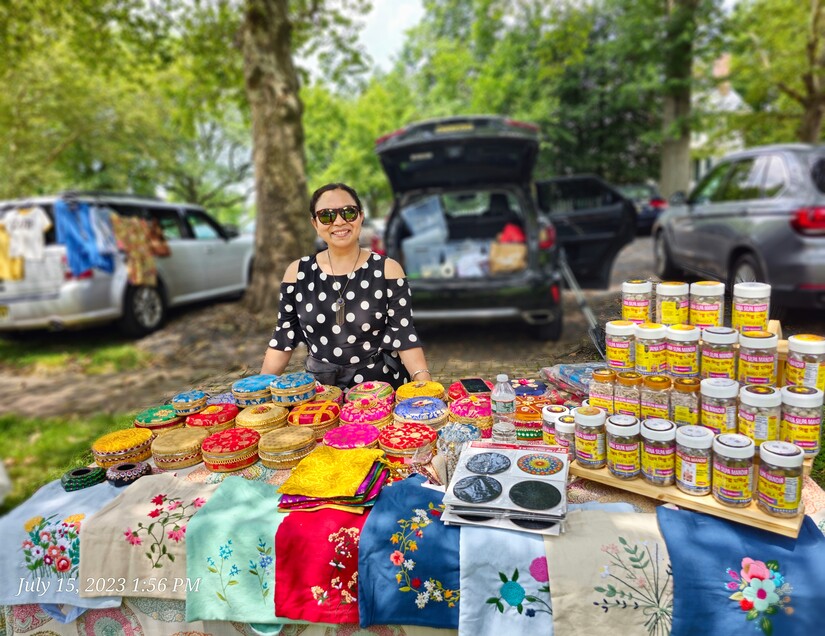 Ruchi Gupta (pictured above), is the Owner of Spice Variety LLC, an  online marketplace dedicated to offering a diverse range of products sourced from various states in India. Her journey began with the introduction of Indian Herbal candies, and since then, they have expanded to include a wider selection of snacks. They are introducing even more exciting and authentic delights from all corners of India.
Ruchi takes pride in her customizable decorative boxes. I think it adds a personal touch to special events. Ruchi ensures that each box reflects the unique style and taste of her customers. Whether it's a wedding, birthday, or any other occasion, her goal is to deliver high-quality, beautifully crafted boxes. I fell in love with a beautiful blue box and gave it a new home on my vanity. It is obvious that Ruchi takes pride in attention to detail and pleasing her customers. Find her at SpiceVariety.com and SpiceVarietyLLC@gmail.com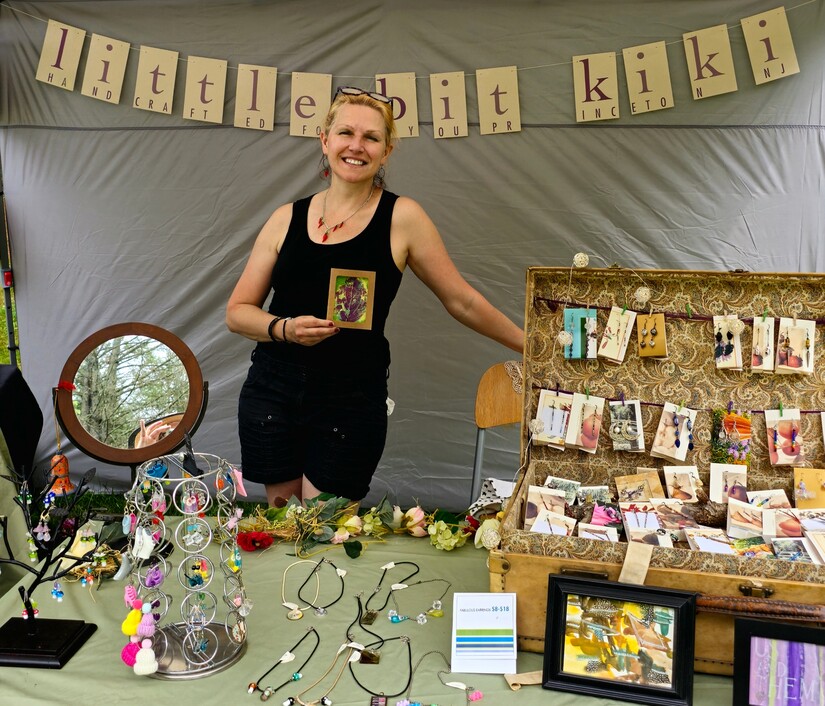 Kiki Parry (pictured above) is a long-time West Windsorian whose family is woven into our town's history. Her mother Joan was the founder of the Historical Society. 
Kiki is a designer who has been crafting memorable cards since she could fold paper.  Armed with a PowerBook, an array of beautiful recycled  cardstock, and enough cutting devices to narrowly avoid a bloody mess, the sky's the limit. After enough friends endorsed her holiday cards with "You should really do this for a living," lucky for us, Kiki took heed.  With an eye for cool design, great paper, and typography, Kiki figured, why not share this with the Hallmark-bloated public? What you see pictured above is just a snapshot of her creativity. Visit her at AlternateGreetings.com or Little Bit Kiki on Etsy.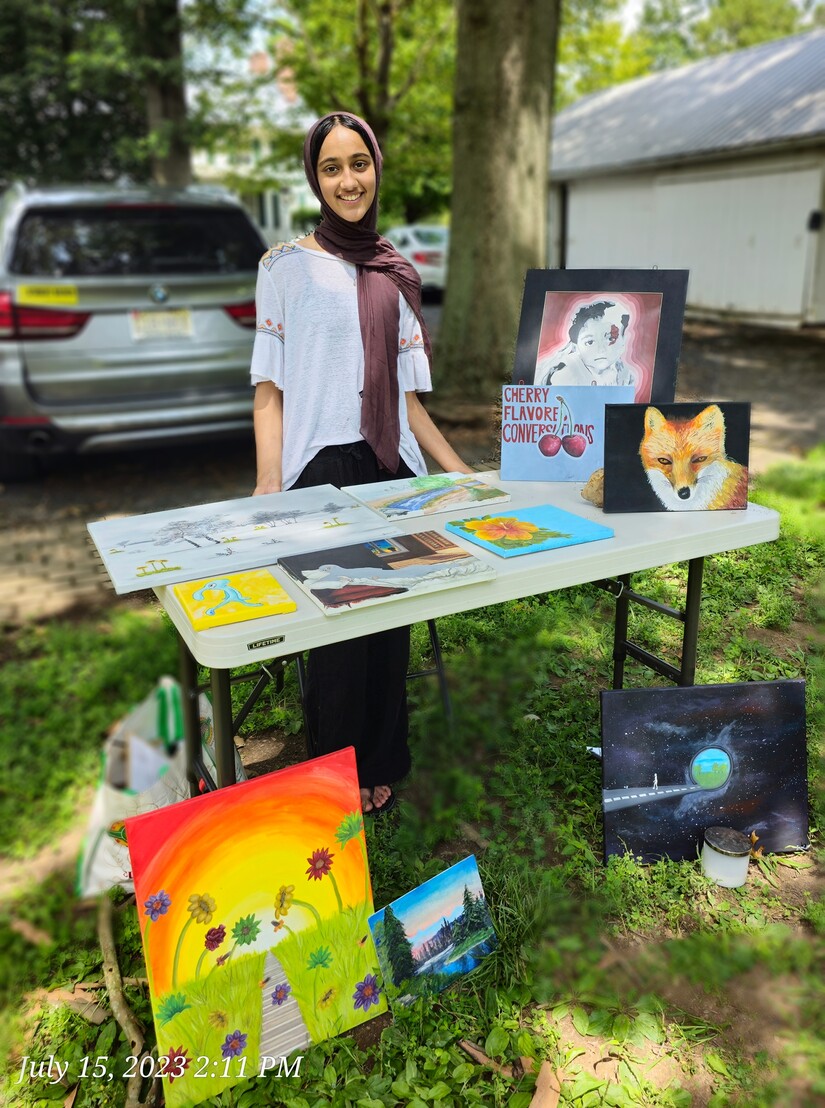 Samirah Hussein (pictured above) specializes in both acrylic painting and henna, both of which she has been doing for over four years. Her paintings revolve around various themes, such as the juxtaposition of desolation and hope, the French concept "L'appelle du vide", or the human experience. She also does henna for people of all ages. To view or purchase a painting, or to book a henna appointment, visit her Instagram account @samirahsartshow or email her at samirah0614@gmail.com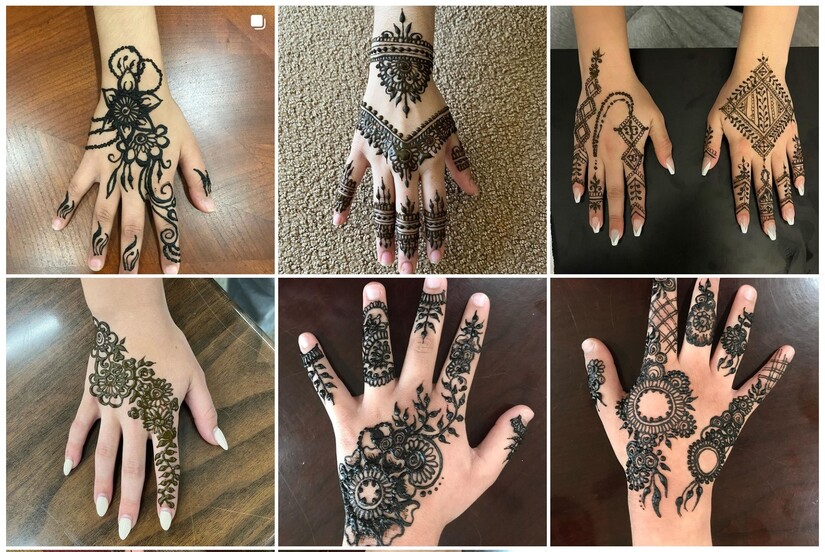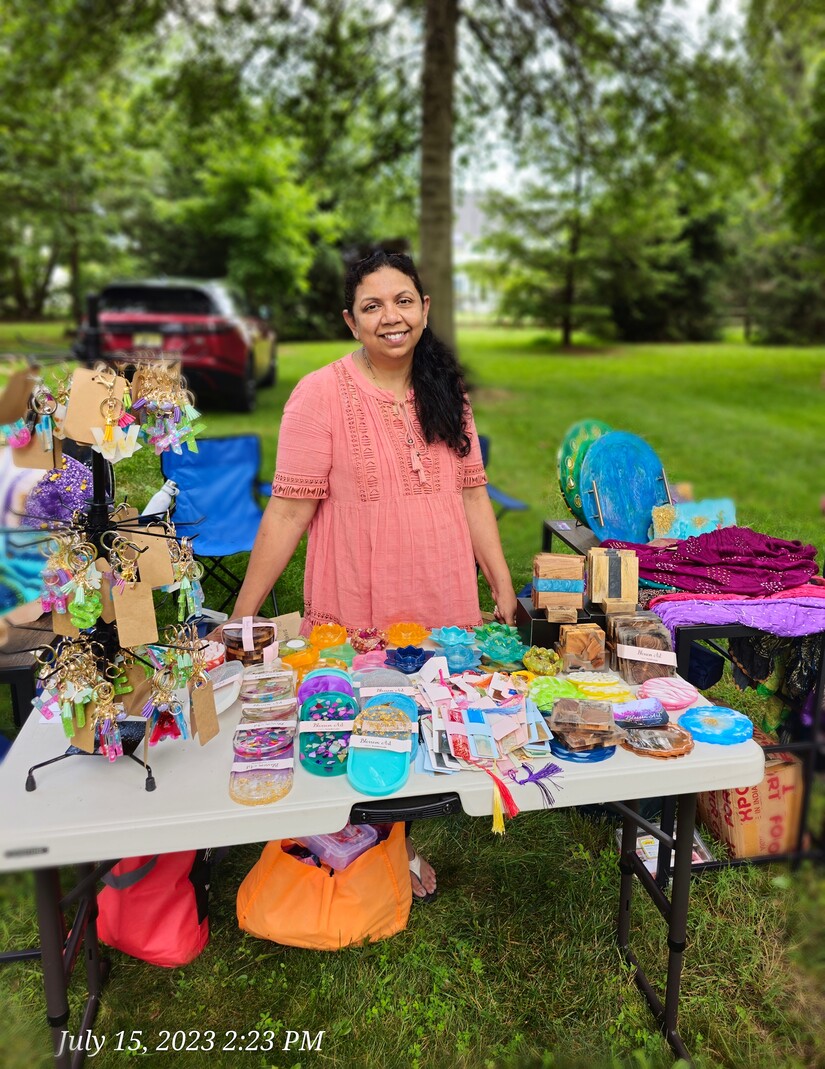 Rupal Mehta (pictured above) is the founder of Blossom Art. Her work with natural materials and resin is truly impressive. Check out some pictures I took of the items she shared at the Bazaar! Also shop her online store at BlossomArt.us. Email Rupal for more information at sales@blossomart.us.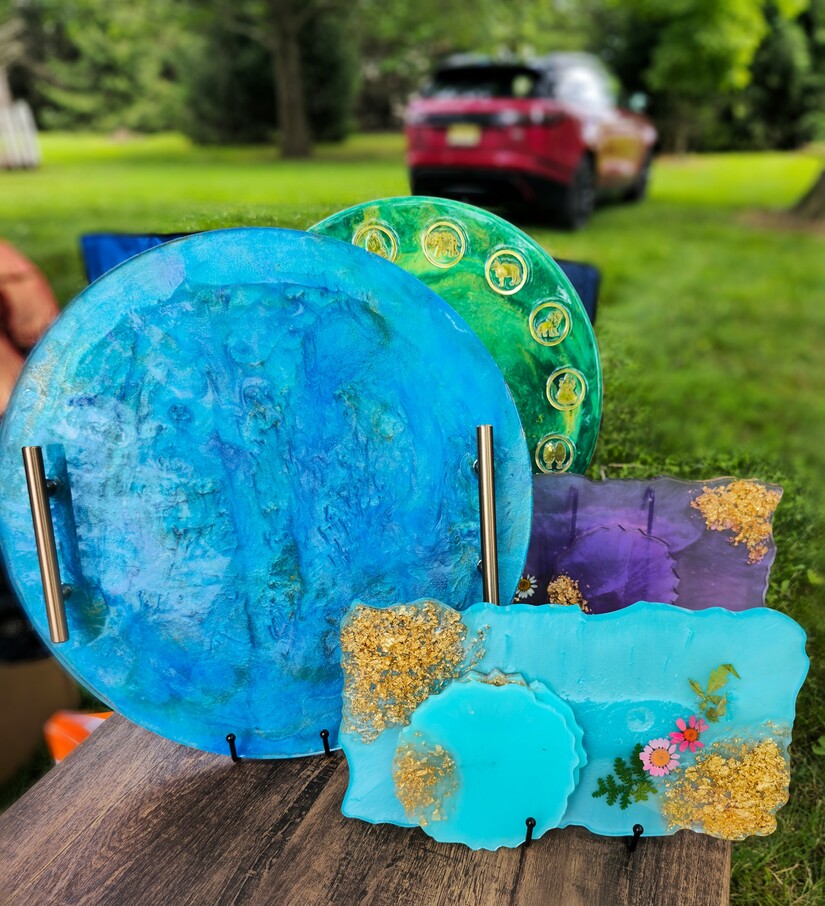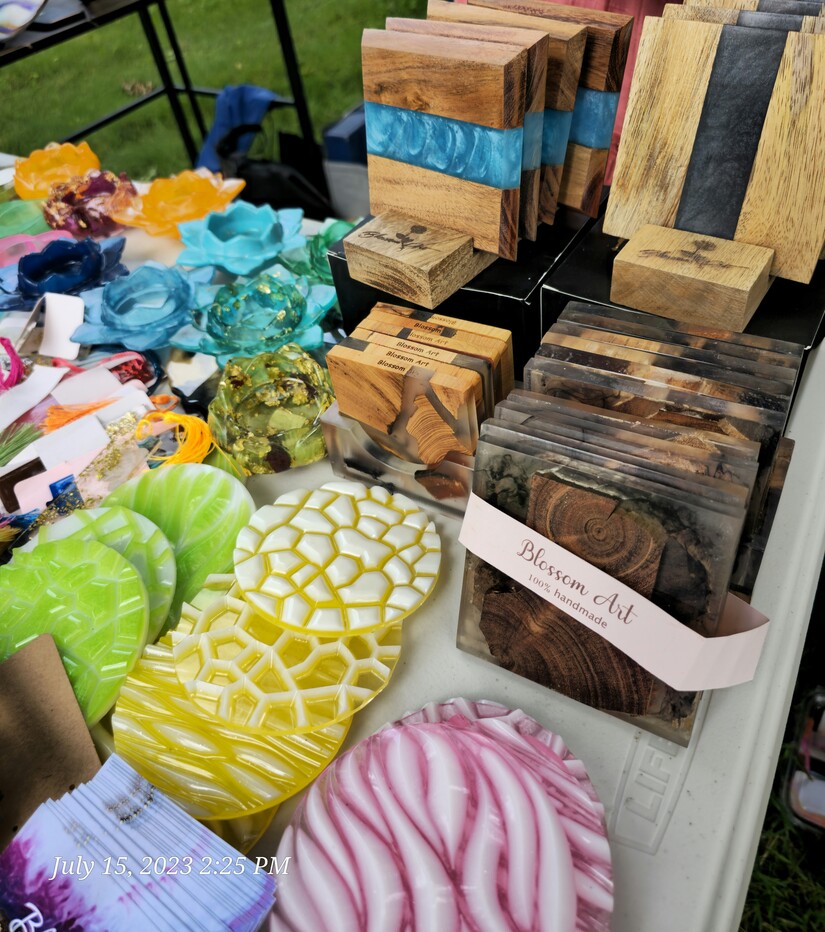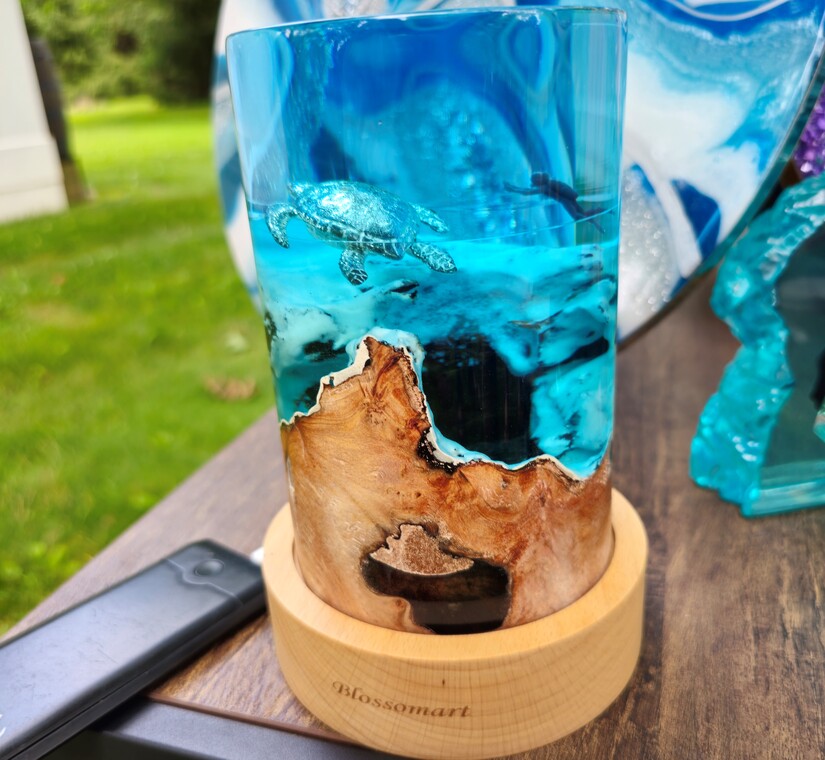 Help me celebrate these talented entrepreneurs and visit their pages or reach out for info about custom orders or to see more. Shop local and support your local news (link below).
---