The Green Garden State Alliance is Off to a Great Start! by Willa Inlender & Monika Pawlowska
Image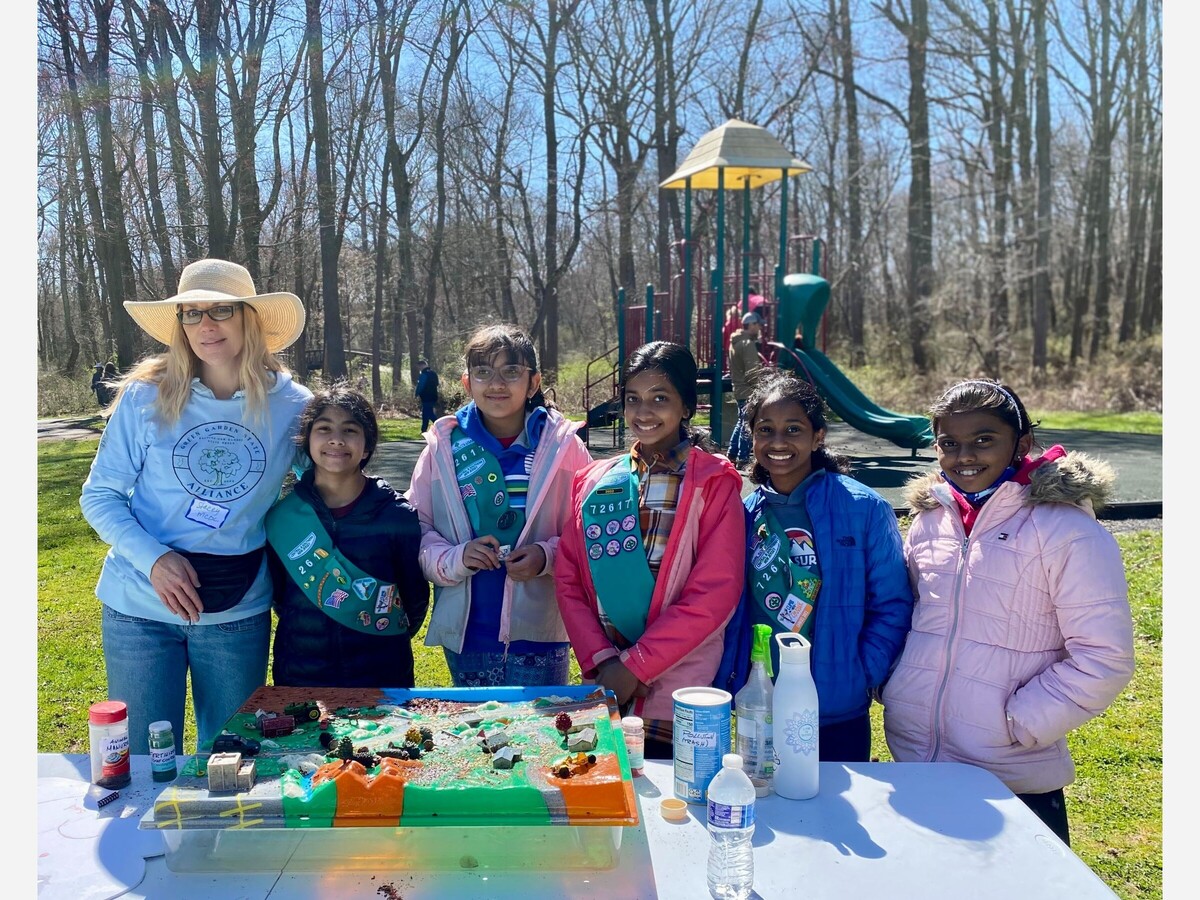 Mercer County Defense League in collaboration with Tracy Heisler of Skyland Preservation Alliance launched its 1st Annual Green Garden State Alliance Environmental Networking Event to protect the green in our Garden State Sunday April 2nd!
It took several months of planning, intense outreach and organization between our two not-for-profits. Mercer County Defense League is a fledgling not-for-profit, with just four executives and we partnered with Tracey Heisler, who is a more seasoned opponent to overdevelopment with her not-for-profit, in Warren County, to introduce the Green Garden State Alliance with the environmental networking event. Both organizations are 501c-3.
The idea for the coalition grew from the need to unite in protecting and preserving the green in all of New Jersey, not just Mercer County. The concept for the coalition was to gather those who are invested in being stewards for our State and the event transformed over many weeks as the planning for it was no small feat!
On Sunday April 2nd the sky was bright and the wind whipped aggressively in the early hours, but it evolved into a beautiful, albeit chilly day. Several environmental organizations, from across the State, tabled: advocating for the environment and protection of the quality of life in New Jersey! It was a festive, unifying day of interactions, music, food, with environmental advocacy groups, residents, from across New Jersey, and legislators networking: sharing resources, strategies to fight and prepare for climate change, stormwater management, combat overdevelopment, and warehouse sprawl.
We are exceptionally grateful for those who were our 'boots on the ground' April 2nd and with whom we could not have pulled off this monumental event! We thank our environmental warriors: Emily Bielski, Ursula Bielski, Jason Lauzon, Paul Meers, Khurram Waheed, Dan Weiss, the Girl Scout Troop 72617, and Professor Chris Obropta from Rutgers University for lending us the Eniviroscape. With the Enviroscape we were able to demonstrate how human actions affect the environment, and our role in protecting the waterways, to the youth who joined the festivities on Sunday!
We are also appreciative of local Mercer County officials who were able to attend: Mark Freda Mayor of Princeton, Janice Mironov Mayor of East Windsor, John Ryan Mayor of Lawrence, Commissioner Cathleen Lewis of Lawrence and past officials along with council members from the neighboring towns in Mercer who are in opposition to the pending Bridge Point 8 warehouse project.
A special thank you to all our esteemed speakers: Senator Linda Greenstein, Assemblywoman Verlina Reynolds Jackson, Assemblyman Anthony Verrelli, Tennille McCoy, Jennifer Coffey for the Association of NJ Environmental Commissions, Sharonda Allen of Operation Grow Inc. Dan Benson was scheduled to speak, unfortunately, he came down with the flu, but we appreciate his fierce advocacy and support as we have been battling against Bridge Point 8.
We want to express our sincere gratitude to our Executive Director of the Mercer County Defense League, Stacey Fox, and Tracey Heisler, President of the Skylands Preservation Alliance, for spearheading our activism and for voicing our collective concerns while amplifying awareness about the need for the Inland Flood Protection Rule to be enacted without any grandfather clauses or exceptions!!!
Music makes everything better and that was certainly true April 2nd because we had fabulous musicians: The Bad Hombres with Alan Stein kicked us off, followed by the Maple Morning Folk with Celtic tunes, and ALBO (a little bit off) Bluegrass music with Gretchen Jaeckel!
We at MCDL are passionate about our green spaces, preserving the environment and we will continue to grow stewardship in New Jersey!